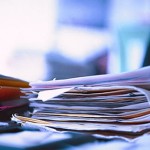 Our Claims Management Puts you in Control
Our Workers' Comp Claims Management service consists of:
Claims reviews and critiques with recommendations: Each claim is scrutinized for accuracy including reserves. A critique is done with documented findings and a clear-cut roadmap of action items for the overloaded claims adjuster is provided resulting in faster closure of the claim.  See sample claims review and recommendations.

Claims Status Reports: We contact the insurance carrier and provide a Claims Status Reports on a regular basis for all outstanding claims.  Each report details all communications with the adjuster resulting in quicker closure of the claim. 
Your insurance carrier may send you periodic reports of outstanding claims, however, these are merely for your information and may include overestimated reserves to protect the carrier.  Our Claims Report Status Reports coupled with our examination of each claim puts your company in control of its claims and reserves and brings about faster closure.
See sample claims review and recommendations. 
Claims Management Benefits
Ex-Mod analysis and reduction
Better claim visibility
Lower reserves
Shorter length claims
Better claims closure rate
Confidence that claim issues are being correctly addressed
(Claims Examination and Critique Sample), (Claims Status Report Sample), (Rights of Insured)