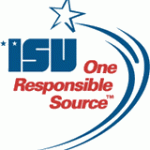 Property Insurance for when Disaster Strikes Your Business
Property damage protects a company's physical assets when disaster strikes.  A broken water main could cause irreparable damage to furniture or vital business records.  A fire could destroy a portion of your facilities and its equipment.  A burglary could result in inventory loss as well as property damage.  Property insurance protects your company against these types of hazards and others.
Depending on the coverage you need, property insurance protects against loss of or damage to fixtures, inventory, equipment, vital documents and supplies.  If you own your building, property insurance protects against loss or damage to the building and the physical area in which it is housed caused by fire, vandalism, severe weather and other disasters.
Put your fears to rest with ISU Curry Insurance
ISU Curry Insurance Agency will help you determine and secure the exact property insurance coverage your business needs at highly competitive rates. Contact ISU Curry Insurance Agency at 626-449-3870 or request a quote.