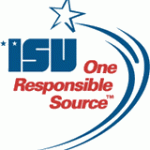 Professional Liability Insurance to Protect Yourself, your Company, your Future
Professionals, self-promoted as experts in their field, run the risk of legal action when recommendations and services do not live up to customer expectations.  Not covered by general liability insurance, one lawsuit lost can mean the end of a professional's career or firm.
Professional Liability Insurance protects you as a professional, or your professional services firm, from claims of negligence, misrepresentation, errors or omissions in the delivery of your professional services. For that reason, professional services firms regard professional liability insurance as crucial protection.
Critical insurance for all professionals
Professional Liability Insurance coverage is based on your particular profession and is critical for all professional categories: lawyers, doctors, accountants, realtors, home inspectors, consultants and druggists to name a few.
Protect yourself, your career, your firm with ISU Curry Insurance
ISU Curry is ready to help you find the appropriate Professional Liability Insurance at highly competitive rates for your profession and professional services firm.  Contact ISU Curry Insurance Agency at 626-449-3870 or request a quote.