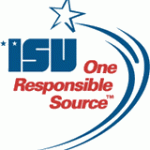 Protect Your Company and its Assets with General Liability Insurance
Accidents happen
All companies suffer exposure to liability in their day-to-day activities.  A visitor to your facilities may trip and suffer bodily injury.  A customer may claim he was harmed by the use of one of your products.  An employee may accidentally damage customer property at the customer site.  If you are in business, the exposure to liability is unlimited.
Liability insurance protects a company's assets when it is sued for injury or property damage.  This would include injury or property damage resulting from an accident on your premises or related to your business activities.  Injury or property damage could also occur as a result of the products or services provided by your company.
ISU Curry Insurance will help you determine the coverage you need
The amount of general liability insurance needed depends on the nature of your business and the amount of risk associated with it.  It is vital to have the appropriate degree of coverage to withstand the costs of defending and possibly losing a claim.
ISU Curry Insurance Agency will help you determine and acquire the exact general liability coverage your business needs at highly competitive rates. Contact ISU Curry Insurance Agency at 626-449-3870 or request a quote.