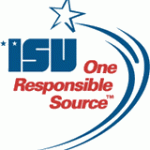 If you are a fiduciary, protect your personal assets with Fiduciary Liability Insurance
If you are a fiduciary directing the management of your company's 401K plan or other employee benefits, your own personal finances are in jeopardy.
Under the Employee Retirement Income Security Act of 1974, fiduciaries may be held personally liable for mismanagement of employee benefits programs including 401K and pension plans.  Errors, omissions or breaches of fiduciary responsibility are not covered by Directors and Officers Liability Insurance—specific Fiduciary Liability coverage is needed.
Claims against fiduciaries can include charges of negligence in benefits plan administration, conflict of interest, improper advice or disclosure and others.
Protect yourself with Fiduciary Liability Insurance
Fiduciary Liability Insurance requires an intelligent understanding of the types of  liability insurance.  ISU Curry will analyze your current applicable insurance and determine the appropriate coverage for you at highly competitive rates.  Contact ISU Curry Insurance Agency at 626-449-3870 or request a quote.