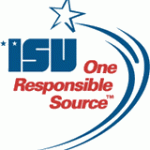 Add an Additional Layer of Protection with Excess Liability Insurance
In today's litigious business climate, could your company withstand a claim against it which exceeds your liability coverage?  Mitigate the risk with Excess Liability Insurance.
Excess Liability comes into play when a claim is made against your company which exceeds your primary liability insurance coverage.  Depending on your coverage, Excess Liability Insurance adopts the provisions of your underlying insurance, providing a safety net in case of catastrophe.
Don't Risk it All – Get Excess Liability Insurance
ISU Curry will analyze your existing liability insurance and determine the appropriate Excess Liability coverage to suit your company's particular needs at highly competitive rates.  Contact ISU Curry Insurance Agency at 626-449-3870 or request a quote.