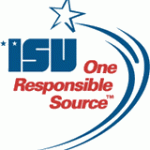 Equipment Floater Insurance for Equipment on the Move
Whether you're a contractor with expensive construction equipment or a production company with costly photographic gear, you need to safeguard your company's movable assets against loss as they travel from location to the next.
Depending on the type of coverage, Floater Insurance protects your movable equipment against loss from fire, lightening, floods, explosions, natural disasters, vandalism and so on.
A company's movable equipment is typically covered by general property insurance when the equipment is on the company's premises.  To protect this equipment as it travels from one location to the next, however, Equipment Floater Insurance is required.
Protect your assets as they move from one place to the next
ISU Curry Insurance will help you determine Equipment Floater coverage best suited to your company's needs at highly competitive rates.  Contact ISU Curry Insurance Agency at 626-449-3870 or request a quote.