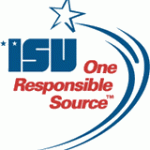 Directors and Officers Liability Insurance to Safeguard Personal Assets
Are you a company Director or Officer?  If so, your own personal assets are at risk.
Directors and officers are regularly named in company lawsuits since these executives are regarded as responsible for proper company management.  Such lawsuits, filed by dissatisfied employees, customers or shareholders, target you and your personal assets as a company Director or Officer.
While bodily injury claims are typically covered by General Liability Insurance, non-bodily injury claims, such as claims of mismanagement of funds or employment practices violations, are not.
Protect your Own Personal Assets
ISU Curry Insurance will do an analysis of your existing insurance coverage and determine the appropriate coverage at highly competitive rates.  Contact ISU Curry Insurance Agency at 626-449-3870 or request a quote.