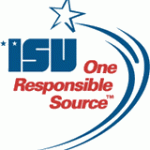 Commercial Crime Insurance Guards Against Employee Theft
Do your employees steal from you?
Fraud detection experts report most employees who commit fraud are first-time offenders.  In other words, these are ordinary people, many with college educations, who begin by pilfering small amounts here and there.  Going unnoticed, these employees go on to devise new, more lucrative schemes for stealing from the company.  Such schemes can go on undetected for years with staggering losses to the business
Crime-related losses are typically not covered by property insurance
Employee theft can occur in a variety of ways including embezzlement, forgery, robbery, dummy accounts and fictitious employees, computer fraud and theft of cash, securities or property.  Such crime-related losses are typically not covered under property insurance.  Crime insurance, also known as fidelity insurance, is therefore a particularly key component of your business insurance.
How much coverage is needed?
Crime insurance coverage depends on the nature of your business.  A financial institution would require a much different type of coverage than a novelty wholesaler.
Guard Against Employee Theft with ISU Curry Insurance
ISU Curry Insurance will sit down with you to determine the best coverage for your company's specific needs at highly competitive rates.  Contact ISU Curry Insurance Agency at 626-449-3870 or request a quote.