Use Vehicles in your Business?  You Need Commercial Auto Insurance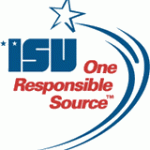 Even the safest of drivers get into traffic accidents.  Weather conditions, road conditions and other drivers all put your vehicles, and therefore your business, at risk. A single accident where your commercial vehicle caused bodily injury to another person could result in substantial liability to your company.  Whether these vehicles are company-owned or belong to the employees themselves, you are liable when they are in operation for your business.
Commercial auto insurances provides coverage for cars, trucks and vans in use by your business and is required by law in most states.
Get the right Auto Insurance for your business with ISU Curry
Various factors must be taken into account to determine the proper coverage for your company.  How many vehicles are there?  How many drivers are there?  Who owns the vehicles being driven?  For businesses with many drivers and vehicles, fleet insurance can be obtained.
ISU Curry Insurance will help you determine the Commercial Auto Insurance best suited to your company's needs at highly competitive rates. Contact ISU Curry Insurance Agency at 626-449-3870 or request a quote.