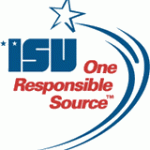 Cargo Insurance to Protect your Goods in Transit
The opportunities for your company's cargo to be damaged, delayed or stolen in transit are endless.  What impact would a damaged or lost shipment have on your bottom line?
Depending on your company's particular needs, cargo insurance covers loss or damage to your cargo while in transit by sea, air or land including international shipments.  Cargo insurance can be tailored to your company's needs, covering one shipment or ongoing shipping activity.
Protect your investment
Cargo Insurance protects your investment in goods while in transit.  ISU Curry Insurance will help you determine the exact coverage you need for your company's shipping activities.  Contact ISU Curry Insurance Agency at 626-449-3870 or request a quote.