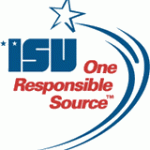 Boiler & Machinery Insurance:  Essential Coverage for all Businesses
Don't own a steam boiler or production machinery?  You need Boiler and Machinery Insurance coverage nonetheless.  Whether it's a refrigerator on your company's premises or a transformer or compressor, any type of electrical equipment is subject to failure.  Older equipment or older electrical lines also contribute to electrical and equipment failures. The resulting damage sometimes goes far beyond the cost of the equipment to the interruption of your business operations.
What does Boiler & Machinery insurance cover?
Boiler and Machinery Insurance protects your company from the malfunction of boilers and machinery, electrical injury and steam explosions.  It can also cover losses suffered from business downtime.
Most business owners are unaware, or are not told by their insurance agents, that commercial property insurance typically excludes this coverage.
Add Boiler & Machinery Coverage to your Business Insurance
ISU Curry Insurance will guide you to the correct Boiler and Machinery Coverage for your business needs at highly competitive rates.  Contact ISU Curry Insurance Agency at 626-449-3870 or request a quote.